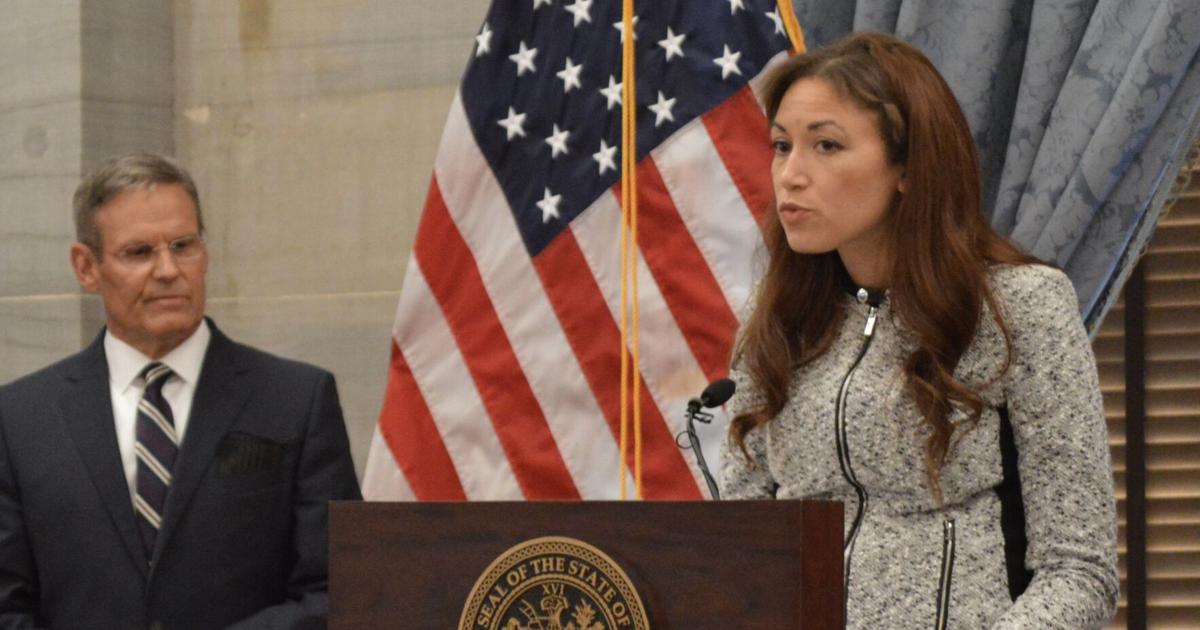 Will Tennessee's Proposed Public School Funding Formula Raise Local Taxes? The state says "no" | Tennessee
(The Center Square) – Local taxpayers shouldn't worry about a big increase in local taxes four years from now if a new funding formula for public schools is enacted, said Department of Education Commissioner Penny Schwinn of Tennessee (DOE).
An introductory overview of the proposed new formula, which would replace the current Basic Education Program (BEP) created in 1992, by the DOE showed that "local contributions are expected to be lower in fiscal years 24, 25 and 26 and begin again to be increased in fiscal year 27 , by a similar amount to previous years so that new state investment does not overwhelm local needs.
During discussion in the House K-12 subcommittee, however, Schwinn pushed back against the idea that there would be a four-year cliff where local governments would see an increased required local expenditure for public schools. .
Each projection sent to school districts included a graph comparing local funding expectations for local governments. All of the district's projections were in a binder Schwinn brought to Wednesday's house education administration meeting, and she highlighted the data in her comments.
"I think the chart shows that this fiscal cliff idea is just inaccurate," Schwinn said. "When you look at the BEP projections from FY23 through FY30, you can see exactly what is happening to the year-over-year projections. It is really important to dig this within our local communities.
Accompanying bills containing the proposed new school funding formula, called Tennessee Investment in Student Achievement (TISA), are sitting in the legislative committee.
House Bill 2143 is due to be discussed again Wednesday in the House Education Administration Committee after being debated for three hours this week.
Senate Bill 2396 is to be discussed at the Senate Finance, Ways and Means Committee on Tuesday.
Metro Nashville Public Schools projections, sent out March 25, show a $26.7 million increase in local taxes needed to fund schools in the first year, while those increases will be about $2 million a year. thereafter, according to documents Posted by Metro Nashville Board Member Erin Evans.
After fiscal year 2024, Metro Nashville is expected to have a lower Required Local Contribution Number than TISA compared to BEP.
The screenings were sent to local districts across the state but were not released collectively or online. The communication also indicated that an increase in the local contribution would occur whether or not the new formula is adopted.
Schwinn said a change in the formula TISA uses to determine the fiscal capacity of local governments to fund public schools brought a significant change to the projections, which is why his department sent the updated projections.
The original TISA bill planned to use University of Tennessee Center for Business and Economic Research (CBER) calculations to determine fiscal capacity. The BEP uses a calculation from the Tennessee Advisory Commission on Intergovernmental Relations (TACIR).
The TISA bill will however be amended to use a combination of CBER and TACIR.
"Controlling that local input was actually one of the hallmarks of developing this formula," Schwinn said.
TISA communications showed that 70% of the overall base funding and student-based funding formula weightings would come from the state and 30% would come from local governments. Base funding is $6,860 for each student in Tennessee, with more funding available based on weightings to spend the $9 billion in state and local funds that are expected to be part of the new formula during the year. school year 2023-2024.
Additional funding weights include if a student is economically disadvantaged, if the student has unique learning needs related to disabilities, and if the student is in a Career and Technical Education (CTE) incentive program, which currently includes 42,000 students, who would receive a weighted average bonus of $5,000 in funding.
During the House K-12 subcommittee, Schwinn noted that Davidson, Shelby, Williamson, Knox and Hamilton counties would pay the highest percentage of local government funding based on fiscal capacity.
Tennessee County Services Association executive director David Connor said the local governments he serves are concerned about long-term cost projections. Connor's comments came before the recent flurry of projections sent out by the DOE.
"That's the concern we hear from our locals," Connor said. "The four years, five years, six years, where are we? Have we gotten the base to such a point where it's starting and growing that it's really starting to hit the local tax base. It's a concern they have, and I don't know how to respond to it.
Connor said the groups he serves just want to get the formula right and make sure it funds more school staff positions than the BEP, saying 10,000 to 11,000 school jobs statewide are not not funded by the BEP for various reasons.
"It's been frustrating," Connor said. "It takes a huge amount of money to fund all of these positions, and it won't be fully resolved in this framework."