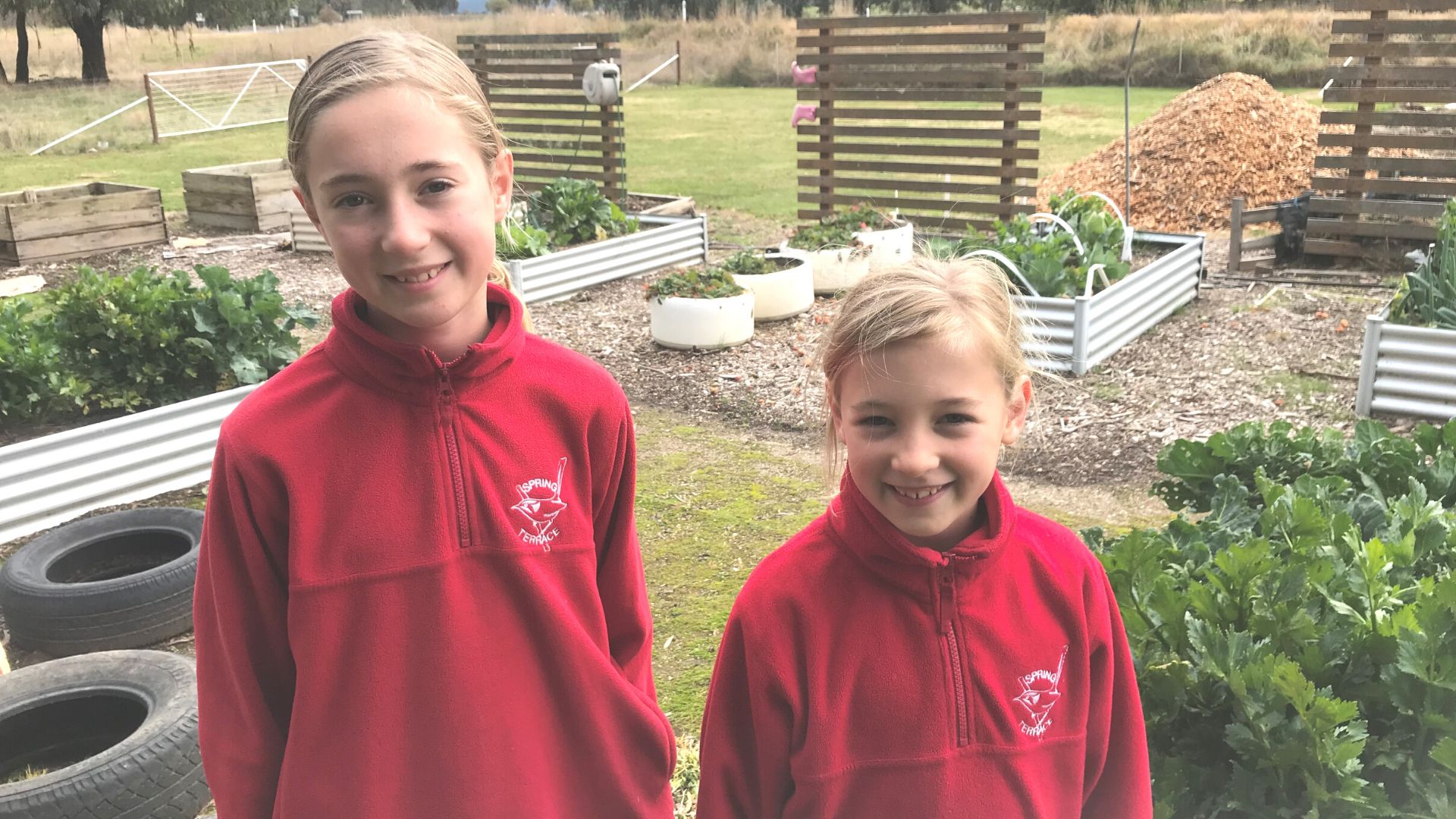 Spring Terrace Public School receives $1,000 to boost sustainability from Charles Sturt Grant
Charles Sturt University continues to provide funds to support community groups, organizations and schools in the University's NSW regional communities.
In the latest round of Charles Sturt's 2022 Community University Partnerships (CUP) grant program, Spring Terrace Public School was awarded $1,000 through the environmental sustainability stream.
CUP grants can be allocated to regional projects that support cultural, economic, sporting, environmental development or the aspiration to higher education among young people in the regions.
Charles Sturt, Sustainability Manager, Mr. Edward Maher, said the environmental sustainability component of the program supports community initiatives that drive local environmental priorities.
"Charles Sturt is pleased to announce the grant recipients ahead of the World Environment Day celebration on Sunday, June 5," Maher said.
"It's projects like this at Spring Terrace Public School that are made possible through the CUP grant program, and it's another way Charles Sturt continues to support sustainable living in our communities."
"Spring Terrace Public School has done a great job of providing the Wormies Clean It Up project that the whole school community can participate in."
Spring Terrace Public School Grants Officer Ms. Birgitte Lund was thrilled to receive the funding.
"Our Wormies Clean It Up project aims to close the loop on our school's organic and paper waste through the purchase of a large-scale worm farm," Ms Lund said.
"A commercial worm farm will have the capacity to handle all of our organic food waste and most of our paper waste, and will also be rodent proof being a closed metal product.
"As an ongoing whole-school project, all students and our community will have integrated learning about sustainability, waste reduction, recycling, composting and soils."
Applications for the 2023 Charles Sturt CUP Fellowship Program will open early next year.
Grants of up to $1,000 may be awarded for the purchase of equipment and materials, workshops and catering for projects that fall into any of these categories:
arts and culture
sports development
Education development
health and wellbeing
Environmental sustainability
Applications can be made via the 'Grants' page on the Charles Sturt website.
For more information please contact community@csu.edu.au
Charles Sturt continues to be a national and international leader in sustainability. The University ranked among the top five percent in the world for sustainable practices among more than 1,400 universities in the 2022 Times Higher Education Impact Rankings.
ENDS