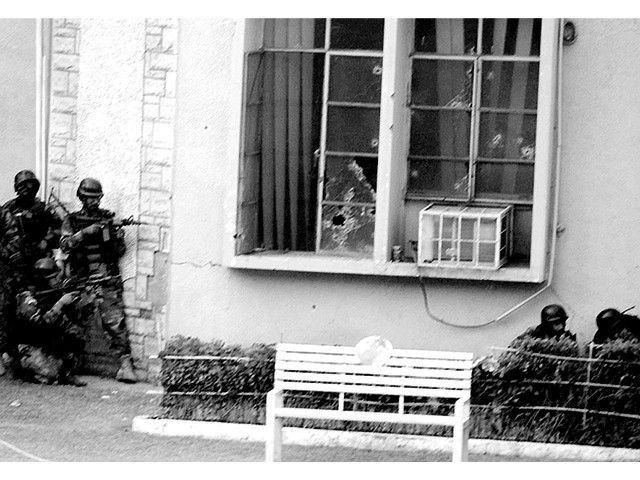 Souvenirs of the martyrs of the public school of the army
HYDRABAD:

Academic institutions and civil society in Hyderabad and other towns in Sindh on Thursday commemorated the martyrdom of students and teachers at the army's public school, Peshawar, in the brutal attack by militants on the 16th. December 2014.
The Sindh University Student Tutoring and Guidance Services Office (STAGS) hosted a commemorative event in which Principal Ghazala Panhwar reiterated the message to affected families that the whole nation stands in solidarity with them.
Professor Syed Javed Iqbal, Dean of the Faculty of Arts, praised the counterterrorism fight waged by the Pakistani military. He recalled the incident of December 16 and expressed his sadness at the way innocent children have been martyred.
Earlier, a minute of silence was also observed in honor of the more than 140 martyred students and teachers of the institutions.
Liaquat University of Medical and Health Sciences Vice Chancellor Professor Ikramuddin Ujjar at an event at his university said the nation could never let go of the grief and trauma suffered by families child martyrs. "The blood of the APS children has become a torch for the whole nation.
On the occasion, the participants lit torches in memory of the victims.
Posted in The Express Tribune, December 17e, 2021.