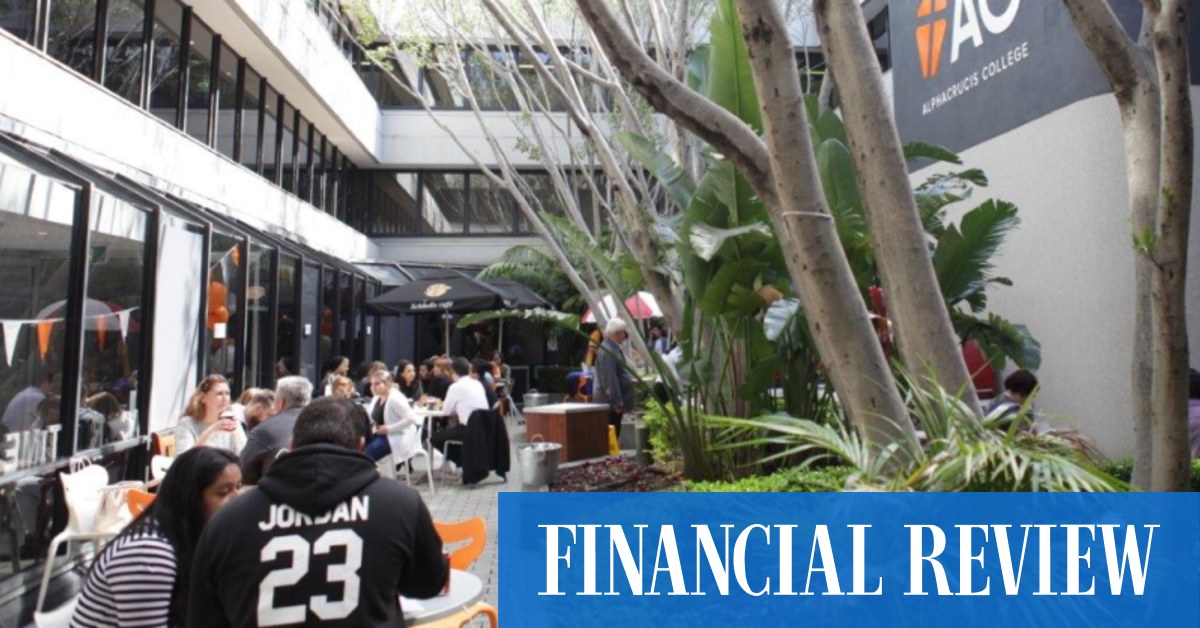 Pentecostal institution Alphacrucis in Parramatta wins legal challenge to use 'university college' title
Peter Coaldrake, chief commissioner of the Higher Education Quality and Standards Agency, said that in reviewing and reversing its decision, the regulator had "noted a number of the college's strengths, including its demonstrated commitment to innovation in teaching and learning and strong engagement with industry and community. ".
Liberal Sen. Eric Abetz raised the issue of unsuccessful applications for the university college category in the Senate Estimates last October.
"There were 10 applications for the new category of university colleges, three of which were accepted. As I understand it, of the seven that failed, five AAT appeals are ongoing," Sen. Abetz said. "That is, 50% of applicants, or 70% of unsuccessful applicants, felt aggrieved enough to take legal action."
Dr Perry said Alphacrucis was pushed back on a small detail regarding external input into the development of the course. TEQSA then received further evidence and was satisfied that the college had met the criteria to become a university college.
Alphacrucis offers a series of courses in the areas of business, leadership, education, and ministry, a number of which are specifically aimed at Korean students. It offers training ranging from professional training to doctorate.
The move means Australia now has four university colleges after three were promoted to the relatively obscure category in July. The National Institute of Drama, the Australian School of Film and Television, and Moore Theological College were all named university colleges at the time, while Avondale College, a 124-year-old Seventh-day Adventist institution near Newcastle, has been named Australia's newest university.
Dr. Perry said the status change would not affect Alphacrucius' day-to-day operations, but the prestige that came with the change would be helpful in attracting new partnerships.
Acting Education Minister Stuart Robert, who is a practicing Pentecostal, said the decision gave students more choice about where to study.
"It's always great to have more educational institutions in Australia to give students the choice to learn and grow," said Robert.
Under Australian Higher Education Standards, the term university is tightly protected to ensure that it is not used by businesses, companies or domain names that might appear to be a university but are not.