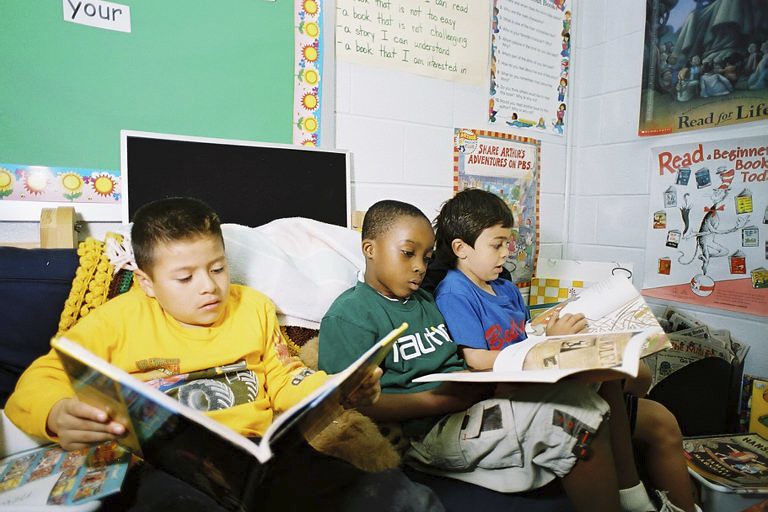 NYC public school vaccination rates released – The Ticker
New York City has announced that public school students ages 5 and older will no longer be required to wear face coverings.
Simultaneously, the city's Ministry of Education released COVID-19 infection and vaccination rates for schools in the five wards.
Overall, 52% of New York City public school students ages 5-17 are fully immunized against COVID-19, with 59% receiving at least one dose of the vaccine.
The vaccine for children aged 5 to 11 was authorized in November 2021, while children aged 12 to 17 were eligible for inoculation from spring 2021. There is still no vaccine for children aged 4 years and under.
Although vaccination numbers are trending up in city schools, Department of Education data shows that neighborhoods with more people of color and conservative-leaning neighborhoods have lower vaccination rates among public school students.
For example, in Community School District 23 in Brooklyn, which includes Ocean Hill, Brownsville and parts of eastern New York, only 38% of students received at least one dose. This is the lowest rate for a school district in the city.
On the other hand, in Manhattan's Community School District 2, which covers Lower Manhattan, Chinatown and the Upper East Side, 80% received at least one dose. This is the highest rate of any school district in the city.
Nearly 250 public schools in the city have less than a third of its students with at least one dose of the vaccine. Additionally, about 295 schools have less than a quarter of students fully immunized.
Conversely, about 140 schools have three-quarters of their student population fully vaccinated.
But even in the preliminary sets of data, there is evidence that schools in lower-income areas and more people of color are under-immunized.
On average, elementary schools also have lower COVID-19 vaccination rates than middle and high schools. This is partly because the vaccine for older children has been available longer than the vaccine for younger children.
There also seems to be hesitation among parents of young children when having their children vaccinated.
In New York City, 37% of elementary school students, 41% of K-8 students, 46% of K-12 students, 57% of middle school students, and 68% of high school students are fully vaccinated.
A Gothamist map shows the exact percentage of fully vaccinated students in all public schools in the five boroughs.