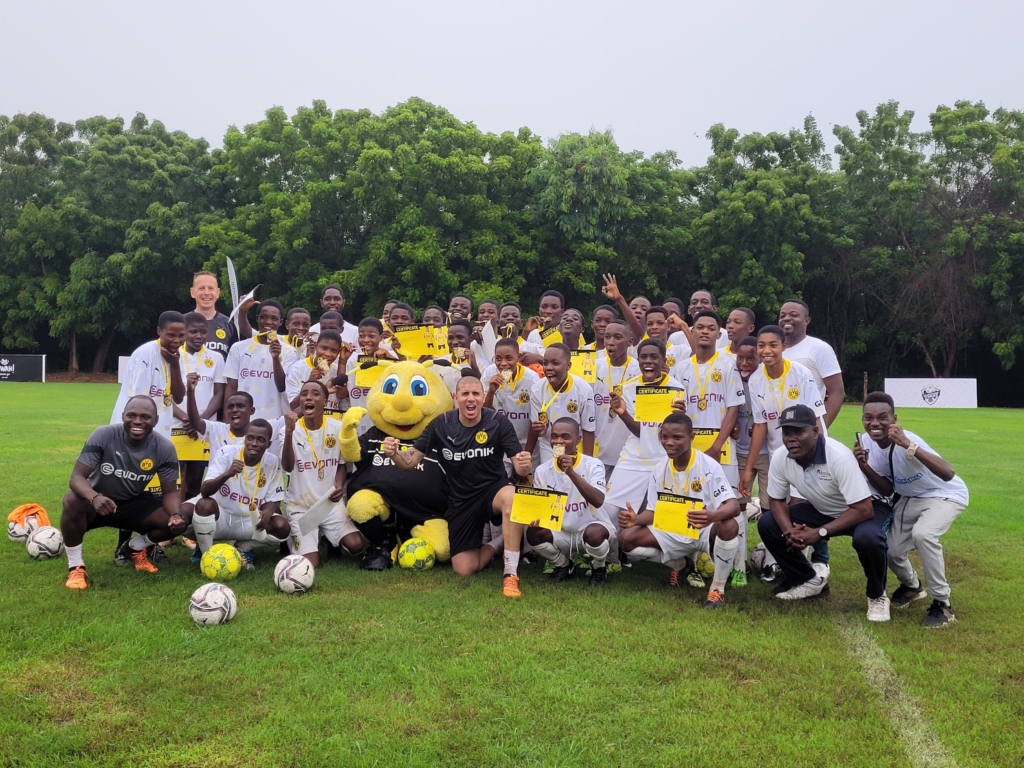 Evonik organizes a football training program for Stylus Football Institution
Evonik, one of the world's leading specialty chemicals companies, organized a football training program for children at Stylus Football Institution, Tema on Friday June 10, as part of Borussia Dortmund's tour of Ghana .
The event, which took place in the grounds of Achimota School in Accra, aimed to encourage and empower Ghanaian youth through football and inspire them to grow from stars to legends.
Speaking at the programme, Evonik West Africa Regional Manager, Albert Gyaakwa Gyan, said the initiative aims to give young people in the company the opportunity to gain exposure and learn how to develop. a team spirit.
"We want to give the children of our community in the municipality of Tema West, the opportunity to train with some of Borussia Dortmund's world class coaches, exposure and learn about team spirit, connections, competitiveness and how to develop team spirit within their teams and how sport will help them develop their careers and develop them as people," he told Joy Sports in an interview.
Gyan also revealed that Evonik's relationship with the sport goes beyond just being Dortmund's sponsor while adding that he hopes this initiative will continue to grow.
"[At Evonik] we are more than just a BVB sponsor. We are also connected to football in that we use our specialist chemicals to produce the sole of football boots to make them flexible and more robust. We also make stadium seating more durable and our specialist chemicals also help a team bus's tires become more durable.
"We are hopeful that this initiative will continue for a long time to come. [so we can also be involved]", he concluded.
Participating children from the Stylus Football Institution received medals and certificates from former Dortmund players, including Egyptian Mohamed Zidan.