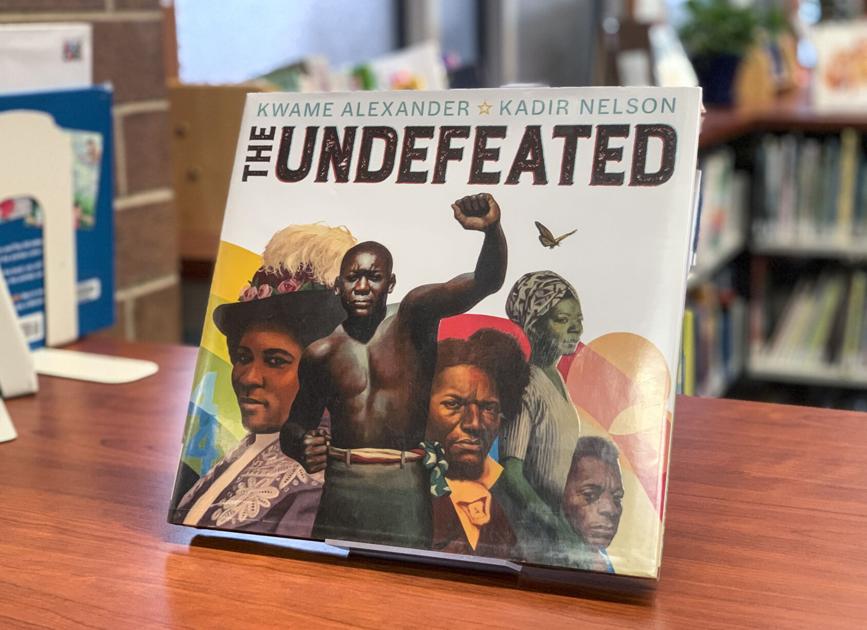 debate over critical bleeding race theory in public school libraries | New
TRAVERSE CITY – The resolution may have passed, but the controversy has not.
Trustees of the Traverse City-area Public Schools Education Council last week unanimously approved a fairness statement after more than two months of crowded boardrooms and hours and hours of commentary public mocking or defending the district's efforts to promote equity and inclusion.
The approved resolution was the fourth iteration, but the first draft of the declaration was still discussed at the July 26 meeting.
The fifth on the sixth bullet point of the "be it resolved" part of the original draft stated that the TCAPS Board of Directors has supported "continued efforts to provide, develop, share and highlight" books in school libraries that include authors who "represent marginalized communities and a wide variety of voices and individual experiences.
This was deleted as part of the second draft and no mention of such an effort was included in the third draft or the fourth and final revised draft which was unanimously approved on July 26.
Although not included in the Statement of Equity, the work to provide such books continues – to the delight of some and the dismay of others.
Hannah Black, a parent of TCAPS students, has been at the forefront of fighting equity resolution and what she sees as an effort by some inside and outside of TCAPS to link the district program with critical breed theory. She suggested at the July 26 board meeting that TCAPS officials remove all library books that use "such content" and promote similar ideals.
Critical Race Theory was developed in the 1970s and argues that white supremacy maintains its power in the United States through the legal system and that racism is not made by individuals but rather rooted in a system of oppression built on a racial hierarchy that offers advantages to whites. and the benefits that people of color do not get.
Black believes the CRT is already woven into the fabric of the district, and she wants to know the plan TCAPS has to eradicate it.
Black spoke of TC Unites For Education, an organization formed in recent months to fight "threatening ideologies" its members believe are penetrating local school systems such as TCAPS. The group's website indicates a grant of $ 500 that a TCAPS teacher received from the Traverse City Human Rights Commission to purchase a class set from the book "Stamped: Racism, Antiracism, and You". Jason Reynolds as an example of CRT ideology featured in TCAPS.
"Stamped", which won the GoodReads Choice 2020 award, is described as a book about how "race building has always been used to gain and hold power, to create a dynamic that separates and silences."
"Our district has lost focus on its children and a solid upbringing. This has been traded for political agendas, political preferences and current trends that ravage our education system, "Black said.
The author, Reynolds, is slated to be a part of the next National Writers' Series in Traverse City. Jillian Manning, executive director of NWS, said that "Stamped" and many other books labeled as CRT are the same books that allow children to "see how the world is different through someone else's eyes. ".
"It's something – in northern Michigan in particular – that we have to see and learn, and then internalize and reflect on ourselves," Manning said. "It's important to question ourselves, to think critically, to have different or uncomfortable or confusing educational experiences – because we will come out on the other side as a better and stronger community. "
Banning books or removing books is never the answer, Manning said. The answer is to find the right books to put in the right hands at the right time.
"We can't just think about where we are right now and how we are feeling right now," Manning said. "We need to think about what we want our world to look like and what our community will look like in the future."
Stephanie Luyt, Elementary Library Coordinator for TCAPS, said the district is committed to empowering students to see themselves represented in books on school library shelves and to see the lived experiences of others through books. on those same shelves.
Luyt pointed to a 2018 University of Wisconsin-Madison study examining depth of character in children's literature as evidence of the need for a concerted effort to present and support books from a wide range of authors to various characters.
The study found that 50 percent of children's books described its main characters in white. The second most represented character was not even human. Animals made up 27% of the main characters, followed by 10% Black, 7% Asian, 5% Latinx, and 1% Native.
Finding new books, expanding a library's collection is "basic work," said Luyt.
"Children need to see other worlds and see their own experiences so they don't feel alone, but also feel validated and gain empathy at the same time," Luyt said. "Books have the power to do this. "
Luyt, who was part of the TCAPS social equity working group that helped draft the first draft of the equity resolution, said the publishing world had recently made an effort to publicize and promote marginalized voices. The effort isn't limited to Traverse City or northern Michigan.
Bud Huber criticized the efforts of the Fairness Task Force as well as the first two drafts of the Fairness Statement. Huber said the money and resources the district devotes to the "marginalized" are unproductive and motivated by affirmative action.
"People have this concept of 'I know who is marginalized.' Well, they don't know who is marginalized. What we need to do is devote resources to what will do the most good for the students who need help the most, "said Huber.
TCAPS teachers and library staff will continue to work on diversifying the book collection to include a wider range of authors and characters, just as the district has done in recent years. Andy Phillips, TCAPS curriculum director, said the work is not new and is not part of the social equity task force.
The Michigan Department of Education and the Early Childhood Learning and Knowledge Center of the US Department of Health and Human Services said the early years are a good time to present material that "reflects the background. students, making sure they see people who reflect them and their lives in the books they read and in the material discussed in class.
Phillips was unaware that such efforts would be criticized, but said it was likely a misunderstanding as to the nature of the resources and their use.
The full TCAPS board meets again at 6 p.m. on August 9. The program committee then meets on September 7th.