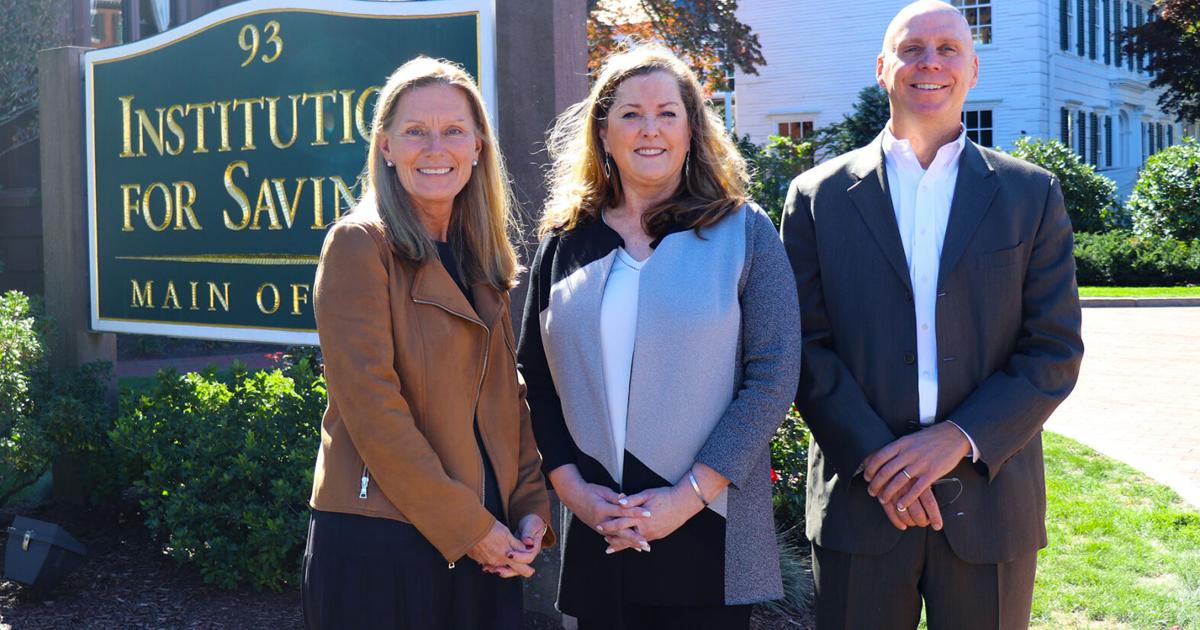 Caisse d'Epargne makes a donation to the hospice | Local News
NEWBURYPORT — Care Dimensions, a hospice and hospice provider for adults and children in Massachusetts, recently received a $5,000 grant from the Institution for Savings for the nonprofit's bereavement support program. lucrative.
Bereavement support services at the Danvers-based center include group support for those who have experienced a death and individual counseling for those grieving the death of a loved one served by Care Dimensions.
"Our mission calls us to support patients as well as those bereaved after the loss of a loved one," Patrice DePasquale, director of bereavement services, said in a statement. "We are so grateful to the Institution for Savings for their commitment to supporting grieving families in our community."
As a non-profit organization, Care Dimensions relies on community partnerships to support its work in the community.
"The pandemic has dramatically increased the demand for our bereavement services to support families suffering from unexpected and sometimes multiple losses complicated by social isolation affecting not only palliative care patients and families, but entire communities," said Stephanie Patel, President and CEO of Care Dimensions.
"IFS has shed light on the importance of effective bereavement support in building healthy coping skills as well as personal and community resilience," she said in the statement. "We are grateful for their generous and thoughtful financial support."
Care Dimensions also offers memorial events, specialized bereavement support programs for children, school-based bereavement support services, and programs tailored to address unique types of loss, such as new bereavement, loss of a spouse/partner and the loss of a parent, according to the release.
"As a mutual savings bank, the Institution for Savings is committed to making our communities better places to live and work," said Michael J. Jones, president and CEO of the Institution for Savings. "Community health is very important to us, and this donation will support Care Dimensions' efforts to provide quality care to so many people in the communities we serve. We are happy to help you."
Care Dimensions hospice and palliative care services, as well as bereavement support, are offered in the communities served by the Institution for Savings.