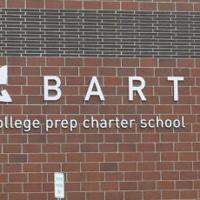 Berkshire Arts & Technology Charter Public School Appoints Three New Trustees | Company
ADAMS — Berkshire Arts & Technology Charter Public School announced three recent additions to its board via a press release: Tom Bernard, Alison Bost and Yina Moore.
Each new director brings with them a wide range of professional, philanthropic and community leadership experiences:
thomas bernard
Bernard is the President and CEO of Berkshire United Way and the former Mayor of North Adams. Over the past 18 years, he has worked with various cultural, higher education and public service institutions in Berkshire County and Western Massachusetts. He has experience in institutional development and advancement, government relations, finance and administration, strategic planning, economic development, communications, K-12 education, and philanthropy. community.
Alison Bost
Bost is the former Assistant General Counsel of Womble Bond Dickinson (US) LLP. She has over 23 years of experience as an attorney representing clients in a variety of matters, including litigation, appeals, labor and employment matters, as well as legal ethics and professional liability matters. She also served for many years on her firm's Diversity and Inclusion Committee, including as Vice-Chair. Bost currently serves on the board of directors of Child Care of the Berkshires, Inc.
Yina Moore
Moore is the founder and executive director of Adams Theatre, which is currently being developed into a multi-purpose center for the performing arts. She has professional experience that combines nearly two decades of work in investment banks, architectural firms and non-profit organizations. Moore was director of the fixed income strategy team at Credit Suisse in New York before earning a master's degree in architecture from Harvard University. Working primarily in the Berkshires, Moore is passionate about interdisciplinary work between economic development, design and cultural development.
They join the following in their service as BART Trustees: George Ambriz; Rhon Ernest-Jones; Milton Ferguson; Marcel Kouame; Catherine McKeen, vice-president; Gina Puc, President; Fred Puddester, Treasurer; and Steve Simon, secretary.
BART is a college-prep charter school, with 75 faculty and staff, serving more than 350 students in grades 6-12 from across Berkshire County.