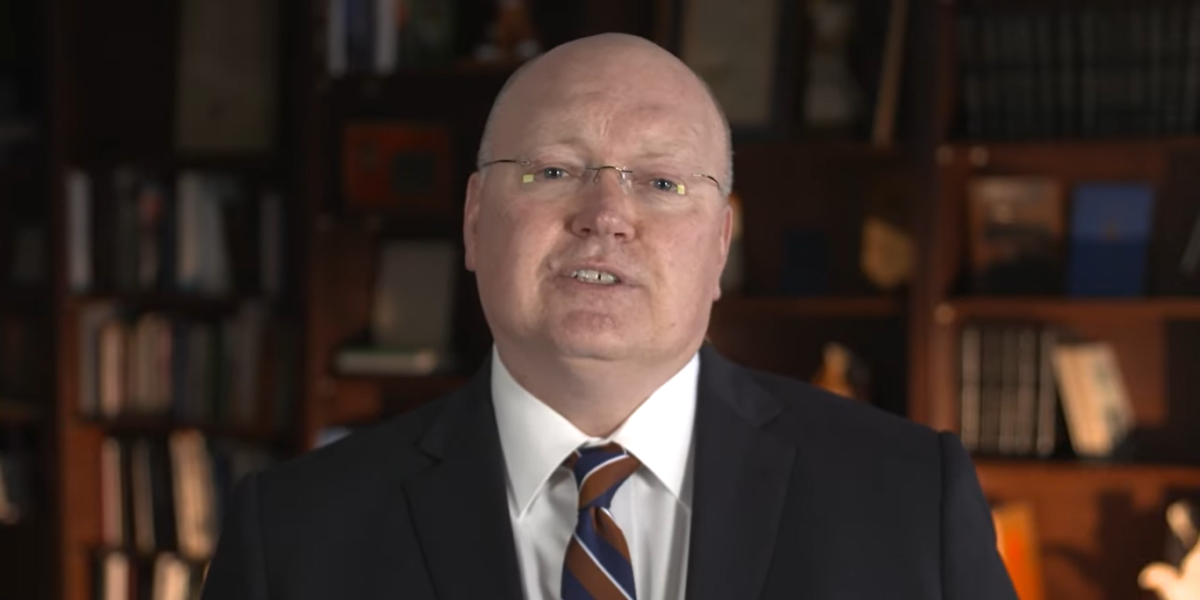 Auburn University names institution's 21st president Chris Roberts
On Friday, Auburn University's board of trustees voted unanimously to choose Christopher B. Roberts, dean of the university's Samuel Ginn College of Engineering, as its 21st president.
Roberts' appointment as university president follows a nine-month nationwide search for a new institutional leader. According to the university, Roberts will assume the position on May 16. Roberts will succeed Jay Gogue, who announced his retirement in June.
Auburn University trustee Wayne Smith, who chaired the university's 22-member presidential advisory search committee, said Roberts' visit to campus left committee members satisfied with his credentials.
"Personally, I couldn't have been happier," Smith said. "We are all confident that he is the right person to provide strong, thoughtful leadership that will enhance Auburn's visibility and impact for the 21st century."
Roberts expressed his gratitude to the Auburn community for entrusting him with the task of becoming the next president of the land-grant university.
"I am deeply touched and honored to be named the next president of Auburn University," Roberts said. "Having called Auburn home for the past 28 years, I feel privileged to lead this distinguished university as we pursue even greater levels of impact and excellence."
He added, "I want to express my gratitude to the faculty, staff, students, alumni, Auburn University Board of Trustees, and community for entrusting me with this responsibility. I look forward to working with the Auburn family to build on our strong foundation as we move toward our goals and aspirations for the future.
Look:
In 1990, Roberts earned a bachelor's degree in chemical engineering from the University of Missouri. He then earned an M.A. and Ph.D. from the University of Notre Dame in 1992 and 1994, respectively.
Roberts began his career in 1994 at Auburn University as an assistant professor in the Department of Chemical Engineering and became department chair in 2003. In July 2012, he was named Dean of Engineering.
Gogue, who received bachelor's and master's degrees in horticulture from Auburn University, became the university's 18th president in 2007. He retired as president emeritus in 2017. Gogue has was nominated by the university's board of trustees to serve as interim president in 2019, and was named the university's 20th president in 2020.
Auburn University Acting President Bob Dumas expressed his gratitude to Gogue for his years of service and proclaimed that he had set the university on the path to future success.
"President Gogue has served our great university incredibly well, twice. During his two presidential terms, Dr. Gogue enhanced every aspect of Auburn's land-grant mission," Dumas said. "We will be forever grateful to Jay and Susie for coming out of retirement when they were called up three years ago. Jay has expertly guided us through many difficult times over the past two years and is leaving the university well placed for our next president.
Dylan Smith is a staff writer for Yellowhammer News. You can follow him on Twitter @DylanSmithAL